Education plan for every need
Apply to get student-friendly plans to secure your education.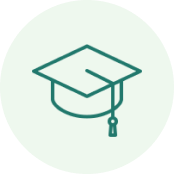 Tuition
Study now, pay later with our tuition installment plan.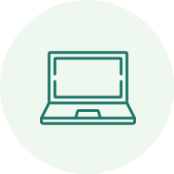 Gadget
Breeze through your online classes with our gadget plan.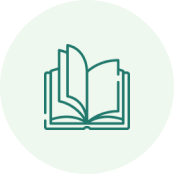 Thesis
Focus on your theses with our worry-free thesis plan.
Rent
Be worry-free about your dorm fees with our rent plan.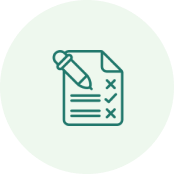 Board Exam
Cover review center fees with our board exam plan.
Allowance
Get extra money for food or utilities with our allowance plan.
Take the first step
Input your desired amount and terms to get an estimate.
Pay this monthly
---
* Please be reminded that the values presented are just estimates. The final loan amount and loan terms are still subject to assessment and approval of the Management/ Admissions Team. Amounts may vary without prior notice.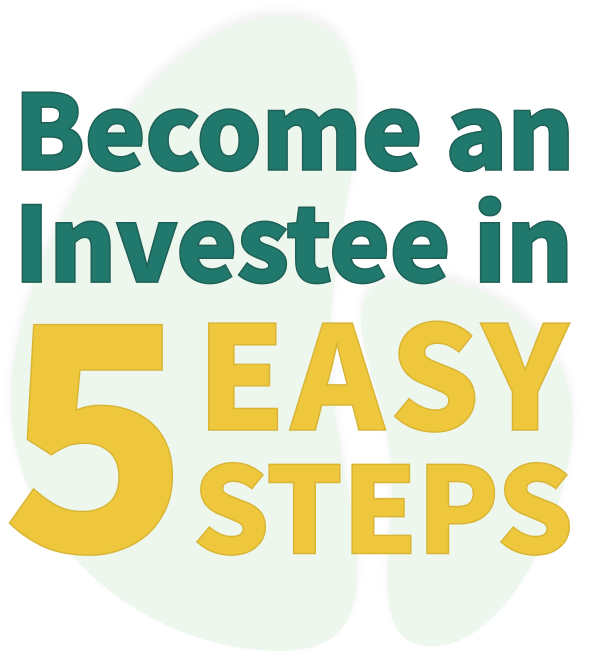 Form
Fill out the application form here. You will get a response within 2-5 days.

Interview
If you qualify for a loan, our loan officer will contact you for a quick phone interview. They will verify the information and provide you with a sample loan computation.

Requirements
After accepting the loan computation, you will be asked to submit a few documents to verify your identity and the information you provided. The list of documents can be seen here.
Requirements
KYC
School ID
Selfie with ID
Proof of income (for employed applicants)
Proof of enrollment
Guarantor government ID
Guarantor selfie with ID
Onboarding
Proof of billing
Picture of house
Barangay/Police/NBI clearance
Contact person ID
Contact person selfie with ID
Banking details
Signature
Sign the agreement to become a member of the InvestEd Community.

Triumph
Your approved financial aid will be disburse directly to your school or the preferred vendor.
Let us help you get started.
Need more help?
At InvestEd, we offer students three main advantages to address the barriers found in most education financing options:
Easily Accessible Funding through a free and convenient online application;
Customizable Payment Plans that allow you to pay immediately or after graduation, and;
A Fully Digital Coaching Program for borrowers so you can succeed in career and repayment!
At the minimum, you must meet the following requirements to apply for a Student Loan.
Be a Filipino citizen or resident of the Philippines
Be at least 18 years old
Must be in last two years of college
Must be enrolled in a university in the Philippines
Currently, we can only accommodate loans for college students studying in the Philippines.
Fill out your online application form. If you are qualified for a loan, you will be asked to send documents to prove:
Your current enrollment and academic status
Your address and location
Your Philippine government identity
Identity of loan guarantors
Once a borrower is approved for the InvestEd Student Loan, he/she will automatically be given a partner-coach who will teach him/her important tips and tools to help him/her graduate from college and begin their careers.
InvestEd offers customizable payment plans depending on your needs and financial situation. Our basic plan allows you to begin repayment of your student loan once you have graduated.

However, you and/or your family/guarantors may opt to start paying any time before graduation, to decrease the overall payments you will need to make on your loan. Almost 50% of our borrowers have had repayment adjustments by making advanced payments upon settling into stable employment since this is a proven way to shorten your loan term and/or decrease interest fees.

Our loan officers will initially give you a repayment plan to follow, however, requests for adjustments are always prioritized, to ensure that students do not incur unmanageable debt and accrue interest due to a deferred loan term.
At the minimum, you must meet the following requirements to apply for a Student Loan.

Be a Filipino citizen or resident.
Be at least 18 years old.
Must be in last three years of college
Must be enrolled in a university in the Philippines.


Click
here
and complete the application form in 15 minutes. You will receive notice of the results of your application and next steps within 2-5 days.
Student applicants can receive as low as ₱10,000 to as much as ₱75,000 for their loan. Loan amounts depend on system-generated data, which our loan officer evaluates together with a student's financial need, year in school, and other factors.

Additional loans are also granted on a case to case basis to student borrowers who have been active Investees (members of the InvestEd student community) for six months.
At InvestEd, your loan will incur interest at 2.1%-2.4% per month. This is cheaper than most private lenders who have rates of 5% up to 30% per month, and often require payment to start immediately.
You may pay in any our payment channels. Listed below:
Your SCHEDULED PAYMENT is your amount due for the payment period. We encourage you to pay equal to or over that amount if you have the capability to do so. Paying more than the billed amount for a period decreases your next interest payments thus decreasing your overall repayment in the long-term.

If you are having difficulty paying the entirety of the due amount, you should AT LEAST pay the minimum payment amount or the INTEREST PAYABLE on your loan calculator.
You may refer this in Annex A as indicated on your Investee Loan Agreement (ILA).
You may check the outstanding balance in the Active Loans page. Simply click the loan if you want a detailed view of your loan.
Yes. However, approval is dependent on your repayment behavior and assessment.
You can request an information change in your Profile page. Someone from our team will verify, and will approve/decline such requests. Kindly expect an in-app notification regarding the info request status.
Yes, you may pay ahead of your due date. It will be considered as advance payment and will be posted to the corresponding month it is intended.
Yes, you may pre-terminate your loan. You just need to settle your total outstanding balance and send a copy of your receipt.
Monthly payments are due one month after the grace period ends. In case the due date falls on a weekend or holiday, payment deadline will still be on the same day. It is highly encouraged that the payment be settled before the due date. ALWAYS PAY BEFORE DEADLINE. Your due date is the LAST DAY you are permitted to pay contrary to common assumption that it is the 1st day of payment.
You should notify our collections officer through their respective Facebook account 5 days before the deadline so that they can assist you with a possible solution. However, informing beforehand does not guarantee that you will be excused. Approval of your excuse is still upon the discretion of higher management. Notifying us late or after your deadline will be automatically considered unexcused and charged with amount indicated on Annex A of your ISLA or Student Loan Agreement.
You will be marked as delinquent and it will affect your payment history which is being monitored every month. One's creditworthiness is based on the credit history which includes all your payment behavior from the start of your application up to your repayment stage. It will eventually be submitted to the Credit Information Corporation or CIC – a credit bureau which handles all loan related information of a borrower like yourself that is accessible to banks, microfinance lenders, etc. Being a delinquent will affect your future possible loans. (https://www.creditinfo.gov.ph/).
When you missed a payment, all unsettled amount will be added to your outstanding balance before interest accrues not to mention being tagged as a delinquent. For example, your monthly due is at P2,000 with your current balance at P10,000.00, but you won't be able to settle this month, interest accrual will apply to P12,000 (monthly due of P2000 + outstanding balance P10,000). This is also the case for underpaid or partial payment. There will also be a penalty for late payments which is indicated in your signed ISLA. You may check it at Annex A.
Delinquency is the status of a loan once a payment is not full, late or missed. The loan remains delinquent until payments are made to cover past due amount and bring the account current. Delinquency has different stages and actions depending on the number of days past due date.
No, you may not. This is because your loan has been computed in accordance to your exhausted Grace Period and may no longer be adjusted.

Grace Period is the best time to plan out and prepare for your loan repayment.
One can become delinquent depending on her behavior during repayment. The poorer the behavior, the higher the delinquency status will be and the higher the actions will be. Actions may vary from contacting the guarantor, personal check-ins to subjecting to legal actions.
Based on your loan agreement, you are required to inform and update your collection officer with regards to you and your guarantor's new contact number, address and email address. It is one of your responsibilities stated in the agreement. Failure to do so may lead to breach of contract and legal actions.
If you always pay on time or in advance and no deferment of loans, we can give you an alumni loans (can be used in business, housing, etc.) with lower interest rates, a lifetime referral to our employer partners, access to profession support network – coaching for job offers, work, and others. You can also have access to future investee programs and material.
Yes, you will receive a Certificate of Achievement via email once your account has been validated by Finance Team.
Yes, but is subject for approval provided with valid reason and proof. Once approved, you will be notified and its effectivity is on the next month upon request.
Yes, once you have fully paid your current loan, you will be eligible for an alumni loan with lower interest and service fee.
We are ready to answer any of your questions
We are available to help you with any of your inquires.
InvestEd is celebrated around the world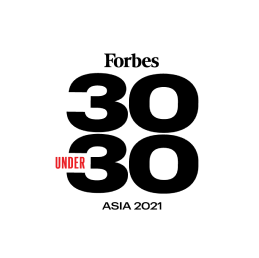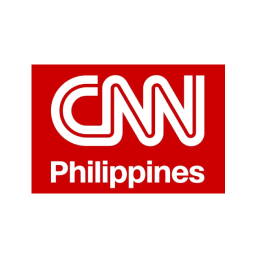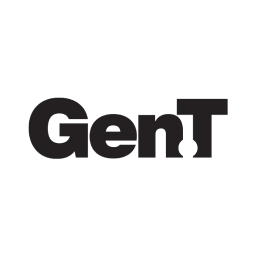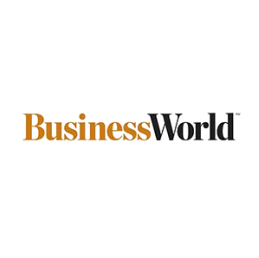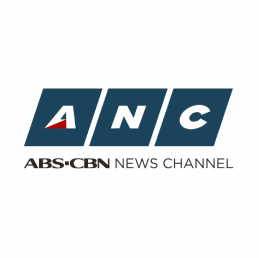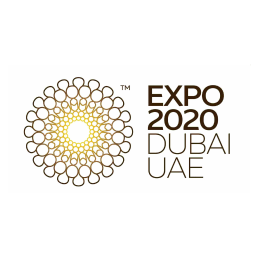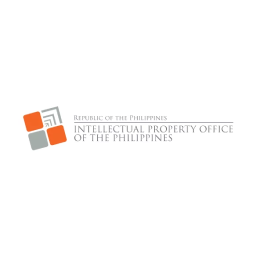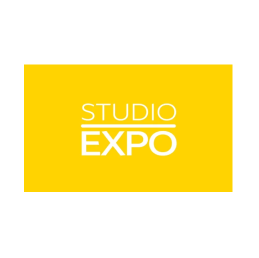 InvestEd is for you
Trusted by thousands of students across the Philippines
Free and easy online application. Focus on your education as we make it convenient for you by directly paying your school, supplier, or sending your monthly allowance.

Watch our Kwentong Investees