Frequently Asked Questions
Quickly find out if we've already addressed questions that you might have.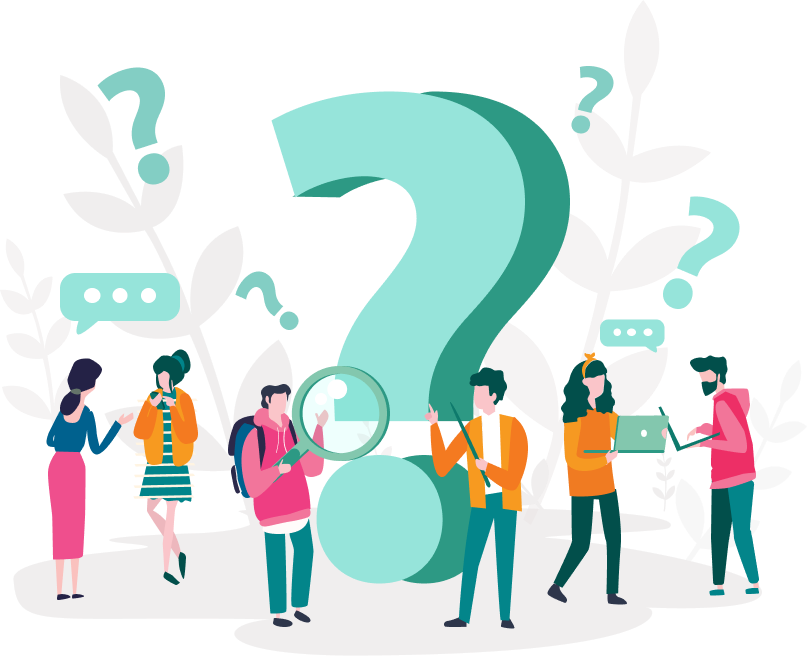 We are a globally-awarded impact business who envisions a world where every young dreamer has no barrier to success. Since our inception in 2016, we have supported thousands of Filipino under-resourced youths in their journey from education to adulthood with our accessible and affordable student loans. For more news about InvestEd, visit our blog page
here.
We offer various educational financing options that cater to every student's tuition, gadget, allowance, thesis, or rent needs.
Yes, EDUC4ALL LENDING INC. (InvestEd Philippines) is a duly registered corporation in the Philippines under the Securities and Exchange Commission, registered on December 21, 2016 with registration number CS201629776 and Lending Certificate of Authority No. 2714.
InvestEd is fully compliant with the Data Privacy Law and regularly vets systems and algorithms used to process loan applications. All information you provide to InvestEd for the purpose of your loan application is kept private and secure and can be deleted upon your written request. See our
Privacy Notice & Terms of Use
.
The CIC is the public credit registry and repository of credit information in the Philippines. Republic Act No. 9510 or the Credit Information System Act (CISA) authorizes the CIC to receive and collate basic credit data from the following entities into credit reports:
Banks (universal, commercial, thrift, and rural)
Credit card companies
Private leasing and financing companies
Government-lending institutions (GSIS, SSS, and Pag-IBIG Fund)
Cooperatives and cooperative banks
Microfinance institutions
Telecommunications companies
Insurance companies and mutual benefit associations
Utility companies (electricity, cable providers, etc.)
Credit reports contain three types of information:
Personal and/or business accounts

Loan accounts

Credit card accounts, installment, and/or non-installment contracts


Credit reports include both
positive data
(timely debt payments) and
negative data
(late payments or non-payments)
At the minimum, you must meet the following requirements to apply for a Student Loan.
Be a Filipino citizen or resident.

Be at least 18 years old.

Be enrolled in an undergraduate or postgraduate degree and can present proper documentation of enrollment status

Be enrolled in a CHED-accredited university or institution


To start an application, you must register
here
. You will find out if you're eligible for loan and the next steps of the application in 2-3 business days.
Please note that the whole application process takes about 8 business days, provided that students are responsive and ready with their requirements. The loan is released after 2-4 business days upon successful booking of the loan.
First-time borrowers can loan up to Php 40,000, subject to the assessment and approval of InvestEd's Admissions Team. Loan amounts are evaluated based on your educational need, educational and/or employment background, and other household details. These multiple factors are considered to come up with a loan offer that best matches your needs and capacity to fulfill your financial obligations with InvestEd in a timely manner.

Once a part of the Investee community, you may apply for an additional or alumni loan and avail lower interest rates, a privilege extended to active Investees with good repayment record.
The monthly interest rate ranges between 2.42% to 2.67%. This is cheaper than most private lenders who have rates of 5% up to 30% per month, and often require payment to start immediately.
Yes. However, approval is dependent on your repayment behavior and the remaining number of months you have yet to pay in your previous loan.
Yes, you may pay ahead of your due date. This is, in fact, encouraged. It will be considered an advance payment and will be posted to the corresponding month it is intended.
Yes, you may pre-terminate your loan. You just need to settle your total outstanding balance and send a copy of your receipt.
Monthly payments are due one month after the grace period ends. In case the due date falls on a weekend or holiday, payment deadline will still be on the same day. It is highly encouraged that the payment be settled before the due date. Remember that your due date is the last day you are permitted to pay without incurring penalty fees.
You should notify your Collections Officer through their respective Facebook account 5 days before the deadline so that they can assist you with a possible solution. However, informing beforehand does not guarantee that you will be excused. The decision to excuse you will lie upon the discretion of the Repayment Team. Notifying us late or after your deadline will be automatically considered unexcused and charged with a late payment fee of Php 500, as stated in Section 6 of your InvestEd Loan Agreement.
You will be marked delinquent and it will affect your payment history, which is monitored every month by Collection Officers. A bad record in your credit report, which we submit to the Credit Information Corporation or CIC, can have a negative impact on your eligibility for future loans with other banks, micro-finance lenders, etc.
When you miss a payment, all unsettled amount will be added to your outstanding balance before interest accrues. For example, your monthly due is Php 2,000, and you have a current balance of Php 10,000. If you miss paying this month, interest will accrue on the total sum of your monthly due and current outstanding balance (in this case, your monthly due and current outstanding balance equal to Php 12,000). The same manner of computation will apply for underpaid or partial payments.

Additionally, a late payment fee of Php 500 will be charged, as stated in Section 6 of the InvestEd Loan Agreement, and you will be marked as delinquent, which will show in your payment record.
A delinquency status is warranted in the event of partial, late, or missed payments. The loan remains delinquent until a payment is made to cover the past due amount. Delinquency has different stages and each stage merits a corresponding action depending on the number of days that the payment is past due.
No, you may not. This is because your loan was computed, with the grace period in mind.
If you always pay on time or in advance and no deferment of loans, you can be eligible for additional financing in the form of our additional or alumni loans. You can use the funds for business, housing, or emergencies, or other school needs. On top of this, if you remain to be an active Investee, you will continue to be granted access to various personal or professional development opportunities offered by InvestEd and its network of partners.
Yes, you will receive a proof of completion of payment, or what we call a 'Certificate of Achievement', via email once your account is validated.
Yes, but this is subject for approval by your Collections Officer, provided that you have a valid reason and proof. Once approved, you will be notified and its effectivity is on the next month upon request.
Yes, once you have fully paid your current loan, you will be eligible for an alumni loan with lower interest rates and service fee.
As part of our due diligence here in InvestEd, we ask student applicants for specific documentary requirements needed to process their application.
In the 5 easy application steps, there are two sets of requirements you need to complete. See below what you need to prepare for easier and smoother processing!
Your Personal Identification - at least one of the following:

Photo of School ID front & back; unexpired
Primary Government ID PhilHealth, Pag-Ibig, or TIN ID are not accepted

Primary IDs accepted: Passport, UMID Card, LTO Driver's License, PRC ID, Voter's ID, GSIS ID, and SSS ID

Your old SHS ID is accepted, but it must be submitted along with your birth certificate
NBI Clearance
A selfie with your chosen Identification
Your Proof of Enrollment - at least one of the following:
Certificate of Enrollment
Certificate of Registration
Assessment Form
Note: If applying for gadget/thesis/allowance/rent loan, POE must be from the current semester.
Your Guarantor
Necessary Guarantor Details
Contact Info - valid and working mobile number and email address
Identification - at least one of the following:

Company ID
Primary Government ID PhilHealth, Pag-Ibig, or TIN ID are not accepted

Primary IDs accepted: Passport, UMID Card, LTO Driver's License, PRC ID, Voter's ID, GSIS ID, and SSS ID

NBI Clearance

Guarantor's selfie with chosen Identification
Occupation Details Guarantor must be living and working in the Philippines. He/she must not be over 59 years old within the duration of your loan terms. If married, he/she cannot be your spouse
Facebook Account Link We need this to verify your Guarantor
Applying for a Board Exam Loan?
If you're already a graduate, we'll need a proof of graduation like Diploma or Transcript of Records.
If you're not yet a graduate, we'll need a proof of Enrollment and proof of Review Center Registration.
Proof of Billing must reflect your permanent address

at least one of the following is accepted and must be within the last 3 months:
Water Bill
Electricity Bill
Phone Bill
Internet Bill
Government Clearance must reflect your permanent address
at least one of the following is accepted, and it must be unexpired:
Barangay Clearance
NBI Clearance
Police Clearance
A photo of your House - Permanent Residence The house's exterior must be clearly pictured and not a screenshot taken from Google Maps or Google Street View. If living in a condo/apartment, a picture of the building taken outside may be submitted
Contact Person - we'll need you to provide details of a contact person different from your guarantor
Must be at least 18 years old
Does not have an active loan with InvestEd
Submit Contact Information - valid and working mobile number and email address
Identification - at least one of the following is accepted:

Company ID
Primary or Secondary Government ID
Government Clearance

Contact person's selfie with the chosen identification
Additional Requirements specific for Loan Release or Disbursement
Tuition Loan
Submit your school's bank account details or any available payment receiving channels
Gadget Loan
If to be purchased through Lazada, submit your verified Lazada Profile
If to be purchased from other merchants/stores, submit the following details of the merchant:

Merchant's Contact Person Full Name (e.g. manager, owner, sales rep)
Merchant's Contact Person's Contact Number
Merchant's Contact Person's Email Address
Merchant's Official Business Email Address
Facebook Page link of the Official Business
Banking details or any available payment receiving channels
DTI Registration
Screenshot of the gadget planned to be purchased also applicable to Lazada applications
Allowance or Thesis Loan
Your bank account details or GCash account details
Breakdown of your monthly expenses
Rent Loan
Landlord's Bank account details or GCash account details
Landlord's Details - Name, Mobile Number, Email Address
Landlord's Business Permit
Board Exam Loan
Review Center's Contact Information - Contact Person's Name, Mobile Number, Email Address, and Review Center's Bank Account details or any available payment receiving channels
Note: Your total loan amount can be divided into different type of loans, and it will be released through the corresponding disbursement channels.
Not residing in permanent residence
Proof of Billing and Government Clearance that reflects current address may be accepted, if the student has been staying at the current address for at least 6 months
My Landlord has no Business Permit
Proof of Billing or Barangay Clearance under the Landlord's Name may be accepted
I have no COR/COE/Assessment Form
Screenshot of School Account Portal may be accepted provided that the pertinent details confirming the student's enrollment status are available
I don't have my own Bank Account or GCash Account
A family member or relative's Bank or GCash Account may be accepted provided that the family member or the relative has the same surname as the student